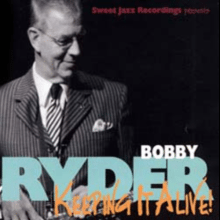 share:
Bobby Ryder, Keeping It Alive
"Recorded at The Jazz Corner, a DownBeat Magazine Top 100 Club in Hilton Head, SC, it was a pleasure to be included in several of the live performances captured on these tracks. Bobby Ryder is a unique and energetic singer and saxophonist entertaining audiences for decades with his big band and small groups." - Howard Paul
This album available through Bobby Ryder's distribution network.